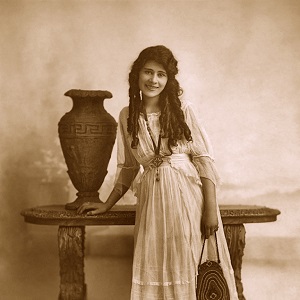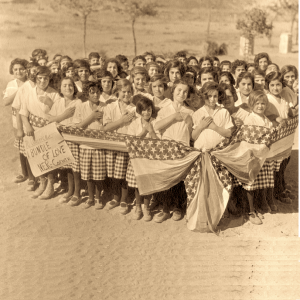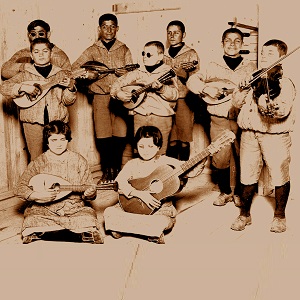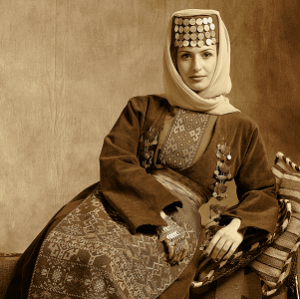 Board of Directors
President: Chris Sassouni, DMD
Vice President: Hrair Koutnouyan, MD
Secretary: Kohar Mardiros Pelter, RN, MSN

---

Honorary Board Member: Ed Gulbenkian

---

CIF LA -Auxiliary

Anait Alabyan
Nayiri Attarian
Liza Bagamian
Lena Basmadjian
Hasmig Demirdjian
Annie Imasdounian
Hrair Koutnouyan
Kohar Mardiros Pelter
Anoush Sarkisyan
Marlene Yerevanian

Cultural Impact Foundation, Inc.

---

A 501(c)(3) tax-exempt nonprofit organization

---

Tax ID#: 82-2034763
On behalf of the founding board members, I would like to take this opportunity to introduce you to Cultural Impact Foundation, Inc. We are a 501(c)(3) tax-exempt nonprofit organization that was formed in 2017. Our mission is to commission and support unique cultural projects that can improve our understanding of historical events by revealing acts of human kindness and heroism in the face of adversity.

---

History books are filled with descriptions, timelines, and compilations of events. They describe what happened to tribes, ethnic groups, countries, and even civilizations. However, buried in the pages of history are untold stories of heroes and heroines who emerged out of the ashes of adversity and calamity to exhibit selfless acts of kindness and sacrifice to help their fellow man. Discovering the exploits and contributions of these heroes and heroines has been left to a small group of talented individuals who, through their art, attempt to bring to life the personal stories of these obscure people in history. Were it not for these artists, we would never know the personal stories of sacrifice and heroism of those who overcame unimaginable adversity to not only survive these events, but to build lives of incredible accomplishment.

---

Cultural Impact Foundation, Inc. identifies unique cultural projects that can open the pages of history in a way few could imagine. It then commissions the production and completion of these projects from among a small group of talented artists, historians, and filmmakers. Once completed, these cultural projects will educate, entertain, and present unique perspectives on historical events. In addition, these works can also help to recover and preserve the cultural and intellectual heritage of people and nations, some of which survive today and others that have evaporated into the thin air of history. Finally, we hope the works we commission will help equip the youth, who are our future leaders, to understand and then pass on the real stories of history.

---

The founders and board of directors of Cultural Impact Foundation have all witnessed the works of Bared Maronian, including his two landmark and award-winning documentaries, Orphans of the Genocide and Women of 1915. These works of art had a profound impact on all of us. This is why we all share the belief that Mr. Maronian, and other artists like him, can continue to reveal to us the unique and fascinating stories of those who lived and shaped history through their acts of human kindness and heroism.

---

Your financial support is critical to realizing our mission. The stories of history are waiting to be told. Many of these stories need to be told or we, as humans, are condemned to repeat the offenses of the past. These projects simply need financial support for the artists who will bring these stories to light.

---

To donate to Cultural Impact Foundation Inc., please Click Here

---

You can also reach us by e-mail at culturalimpactfoundation@gmail.com or by calling 727-415-6312.

---

Sincerely,

---

Chris Sassouni, DMD

---

---

Chairman of the Board of Directors

---

Cultural Impact Foundation, Inc.

---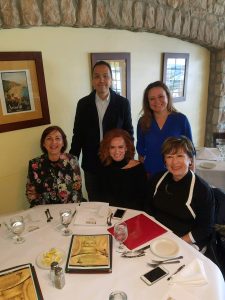 C

ultural Impact Foundation, Inc. ("CIF"), a 501(c) (3) tax-exempt non-profit organization, is thrilled to welcome its first fundraising volunteer group in Los Angeles, California. Please meet our talented and wonderful team that includes Marlene Yerevanian, Hasmig Demirjian, Dr. Anait Alabyan, Dr. Odile Yerevanian, Nayiri Attarian, Dr. Hrair Koutnouyan (Vice Chairman of the Board of CIF) and Kohar Mardirossian Pelter (Secretary of the Board of CIF). Join us at our inaugural gala on September 7, 2018 in support of the first project commissioned by Cultural Impact Foundation, Inc.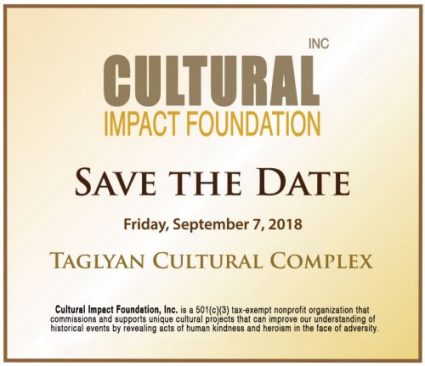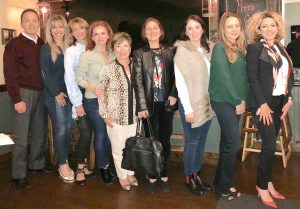 C

IF invited prominent community members to join the efforts of the CIF foundation in LA. The group is planning to hold its inaugural event on September 7 at the Taglyan Hall. Proceeds from the event will benefit Bared Maronian's upcoming project "Titanic, Love" and others. Sponsorships are available. Please contact us at 818-439-1358 or email us at: culturalimpactla@gmail.com
CIF LA Auxiliary Group: Left to Right:

---

Dr. Hrair Koutnouyan, Dr. Liza Bagamian, Lena Basmajian, Hasmig Demirdjian,

---

Kohar Mardirossian Pelter, Marlene Yerevanian, Anoush Sarkisyan, Esq.,

---

Nayiri Attarian.

---

Missing from the photo: Annie Imasdounian.
Sign Up For Our Newsletter